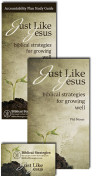 Order Just Like Jesus, the Just Like Jesus Scripture Retrieval System, and the Just Like Jesus Accountability Plan Study Guide together and begin growing today!
About Just Like Jesus: Throughout his earthly life Jesus grew increasingly reliant upon three spiritual resources. These same resources are available to you today. Just Like Jesus explores Jesus' growth and humble reliance on: prayer, the Word of God, and the Holy Spirit. Change is possible, but only as you trust in the resources Jesus used. He walked where you walk so that you can learn to walk just like him.
About the Scripture Retrieval System: Key memory verses have been selected to accompany Just Like Jesus: biblical strategies for growing well. Scripture retrieval is an essential resource for Christian living. To expose temptation's deception we memorize ten verses in the lie/truth formula. To weaken temptation's appeal we learn ten promises about the character of God and the nature of the gospel. To aid in understanding, biblical commentary is found on the back of each card.
About the Accountability Plan Study Guide: The guide accompanies the book Just Like Jesus: biblical strategies for growing well. It is intended to assist you in personal study, counseling or discipleship. It can also be used to lead a small group study through Just Like Jesus.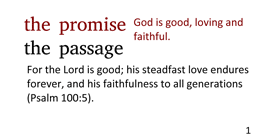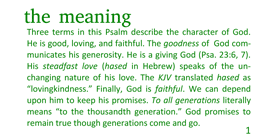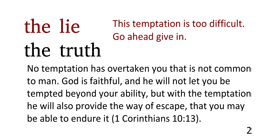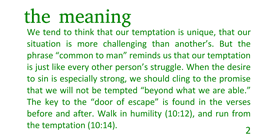 More about Just Like Jesus: The opening chapter examines Jesus' prayer life. We learn to pray from the Master. Special attention is given to developing one's own prayer pattern based upon the Lord's instruction with his disciples (Matthew 6:9-13; Luke 11:1-4). The second chapter emphasizes essentials for growth through the Word. We are encouraged to: (1) study the Word for discovery; (2) apply the Word for change; (3) memorize the Word for instant retrieval. The final chapter looks at Jesus' dependence on the Holy Spirit. Jesus was both full of and led by the Spirit. What does it mean for us to depend on the Spirit of God in the same way that Jesus did? There is a special emphasis given on what it means to walk in the Spirit. The final pages read like a how-to-manual; giving practical suggestions to implement what you have learned. Help is offered for: prayer patterns, Bible study and reading guides, Scripture memory and dependence on the Holy Spirit. Paperback, 73 pages.