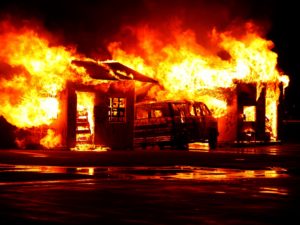 The New Testament word for anger describes a person who is taking a long time to think about how he will respond.  While he's taking time, he isn't seeking a spiritual replacement or patiently waiting for God. Instead, he is hunkering down in his hurt, judgment, and indignation. Bible commentator William Barclay refers to this as,
A long-lived anger … the anger of the man who nurses his wrath to keep it warm; it is the anger over which a person broods, and which he will not allow to die.
This is the anger of the person who has become fully convinced he has a right to be angry. When we dwell upon how we believe we were wronged, we develop a sense of entitlement. This is the kind of entitlement the prophet Jonah had as he sat on a hillside outside of Nineveh and longed for that city's destruction. In the end, God asked Jonah the question, "Do you do well to be angry?" He responded with, "Yes, I do well to be angry, angry enough to die." This is orge anger. There is conviction in it. This person will not be easily persuaded that they are wrong. They are too deeply invested in the conclusion to surrender it easily. Like Jonah, when we choose to dwell upon how we were wronged we will find anger to be a trap—a warm and inviting one, perhaps, but a trap nonetheless. That is why Paul warns fellow believers to "put them all away: anger, wrath, malice, slander…" James offers the same insistence when he says,
Know this, my beloved brothers: let every person be quick to hear, slow to speak, slow to anger; for the anger of man does not produce the righteousness of God.
Most people think of anger as only an emotion, so they strive to control it only at the emotional level. Interestingly, the popular culture describes love in much the same way, as more emotion than volition.  But while anger and love do touch our emotional side, they are not exclusively feelings. The Bible defines responses like anger and love more as choices than emotions.  William Barclay's definition of the word orge makes this clear. The angry person is brooding, meditating and dwelling upon the things that make him angry. He is choosing to think thoughts that stir up angry responses. Imagine it this way: your thoughts are the fuel for your emotions, and your emotions become the basis for your conviction. As you brood and dwell upon your hurt, you are fueling those emotions. As you fuel the emotions, they seem to burn hotter. It feels like they are happening to you, as if you are a passive recipient in the process, not an active one.  It's easy to forget—albeit temporarily—that you are the one stoking the fire of your emotions with your thoughts.
The growing fire of our emotions bring about another result. Because our emotions feel so genuine, we are more likely to believe that they are based on truth. In reality, they are only based upon our thoughts. In our arrogance, we presume that our thoughts are based upon truth.  This is why Jonah expressed such conviction that he had a right to be angry, even when he didn't. He had dwelt upon what he perceived to be wrong for so long that he was convinced it was true. Ironically, he had experienced firsthand the mercy of God, and he affirmed that truth about God's character. Yet, in his anger, he stubbornly refused to allow the truth about God's mercy to be granted to the Ninevites. Jonah, the preacher of the greatest revival in the history of mankind, rejected the chance to rejoice in the sparing of a people and insisted upon their destruction. Jonah was unwilling to let his thoughts be brought into line with those of a gracious, merciful God. Had he done so, he would have stopped fueling the fire of his emotions and weakened his mistaken conviction. Sadly, he did not. As long as we are of sound mind, our thought processes are always choices, even if they don't feel that way.
Because this type of anger is a choice, we can choose to replace it with thoughts and actions that make way for real transformation. Though our culture perceives anger and love to be more about what we feel than what we choose, the Bible tells us that both are primarily choices—love naturally replaces anger. When we believe we've been wronged, it's easy to feel unloved. Our thoughts swirl around our hurt and pain. But what if there was message that was so bold, so strong, so efficacious that it overwhelmed your sense of entitlement? A message that reminded you, without a doubt, you were loved. Such is the gospel message: For God so loved the world, that he gave his only Son, that whoever believes in him should not perish but have eternal life. Dwelling upon God's love is a powerful replacement to dwelling upon your angry, indignant thoughts. The life Jesus lived testifies of this. He was abandoned by his closest friends in his hour of need. Betrayed by a close confidant after years of his investment. Rejected by the religious leaders for their political gain. Turned upon by the fickle crowd that five days earlier had heralded his arrival as king. Any one of these challenges would have stirred up in us an unrighteous anger. Yet, notice where Jesus had directed his thoughts. In his final recorded prayer in John 17 we read, "because you have loved me before the foundation of the world." By dwelling on the Father's love, Jesus was able to respond graciously to the most violent of rejections. The one who had created and sustained all things did not take upon himself the mantle of entitlement, but rather the form of a servant.
Have this mind among yourselves, which is yours in Christ Jesus, who, though he was in the form of God, did not count equality with God a thing to be grasped, but emptied himself, by taking the form of a servant, being born in the likeness of men. And being found in human form, he humbled himself by becoming obedient to the point of death, even death on a cross.
As he meditated on the Father's love, he was able to love others well, and avoid the temptation to be sinfully angry. Can you imagine the possibilities if we would consistently follow Christ's example?